Top 5 Travel Destinations By Yacht – Summer 2019 
July 24, 2019
Steel hull yacht owners can travel by boat at a whim, and the summer is a perfect time to get a good vacation in. Bering Yachts offers a vast selection of steel hull yachts that are perfect for long trips across the oceans. With a Bering steel hull yacht, you can expect a vessel of unmatched strength, luxury, and durability. Traveling in a Bering Yacht will make for an unforgettable trip with friends and family. 
The British Virgin Islands 
Located in the Carribean, the British Virgin Islands is one of the most famous vacation spots in the world. This Yacht owner's paradise is a slice of heaven on earth, even after it endured a direct hit from Hurricane Irma in 2017. This Island chain's resilience is a testament to the incredible mental fortitude that its residents have. And of course, the islands are beautiful. Rolling hills that are perfect for hiking surrounded by crystal blue oceans filled to the brim with coral reefs for scuba diving or snorkeling. Experience the magic of the BVI, as it's called by the locals and the regulars that travel there often. There's no better way to get to the BVI than within the comfort and luxury of a Bering Yacht.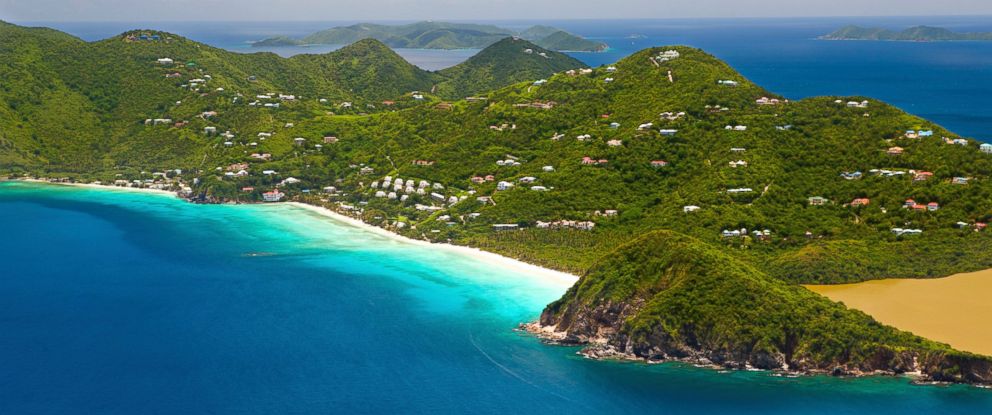 Thailand 
Known as Southeast Asia's "Pearl of the South", Thailand is a unique travel destination to reach by Yacht. Thailand is a mysterious place, with plenty of tropical scenery and exotic charm to explore with friends and family. See the majesty of ancient Buddhist temples, experience the world-renowned food, and explore the jungles and mountainscapes or beautiful emerald green oceans. All of the one-of-a-kind scenery makes Thailand one of the top trending travel destinations in the world. Experience a travel experience like no other when you travel to Thailand in a Bering Yacht.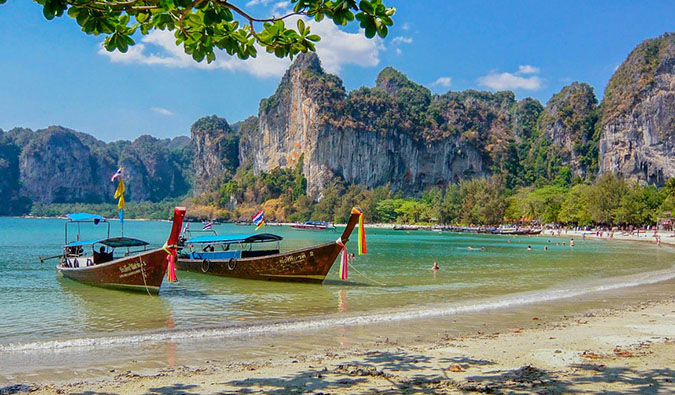 The Mediterranean 
Traveling to the Mediterranean opens up a plethora of travel options due to the multiple countries that are located on this sea. Inland from the Mediterranean Sea's protected waters are the best nautical travel destinations in Europe, like Greece, Turkey, Croatia, the French Riviera, and Southern Italy. This area tends to get pretty chilly during the wintertime, so summer is your best bet for embarking on a yacht expedition to this area. Enjoy the friendly locals and life-changing cuisine that the Mediterranean has to offer when you travel there in a Bering Yacht. 
Latin America 
Latin America has a massive amount of different countries that are easily accessible by sea. Belize, Mexico, and Brazil are just a few of the exotic countries with friendly locals and amazing cuisine that would be a great stop on any travelers Bering Yacht expedition. Explore the jungles of Belize, experience the nightlife of Mexico City, and take a trip down the Amazon River in Brazil when you take a trip to Latin America in a Bering Yacht. 
Oceania 
Finally, Oceania is a breath-taking region that many travelers have never visited. Australia and New Zealand have a wide variety of activities to partake in, from Outback safaris in Australia to mountain hiking in New Zealand. Both of these countries also have great beaches and large cities, so there's sure to be something for everybody in your friend group or family to get into. Oceania is unlike any other region in the world, and experiencing it on a Bering Yacht is a surefire way to have an exciting summer vacation. 
Go On An Expedition This Summer In A Bering Yacht
Bering Yachts are a great way to experience the world, no matter what country you plan on visiting. With Steel hull and standard yachts of various sizes and travel range, you can find a Yacht that fits your needs perfectly. Want to learn more? Give us a call at (919) 523-4265 or visit online at https://beringyachts.com.